© Giorgi Topouria, 1995. All Rights Reserved. All Content Protected.

This is Paravani lake, which is in Southern part of Georgia at 2,100 meters (about 6,300 feet) above sea level.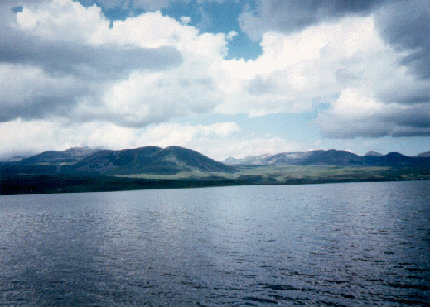 Click on the image to see more pictures of my country.
On the other side of the mountains to the left is Armenia and to the right is Turkey.